As people's demand for petroleum, gasoline and other products increases, the use of tankers is also more intensive and abundant. Tankers transport dangerous liquids. Therefore, there are relatively large potential safety hazards in the transportation process, such as fires and explosions. It is necessary to know how to eliminate relevant safety hazards before they can guarantee the safety and economic property of drivers. Safety. However, how to eliminate the hidden dangers of tanker transportation?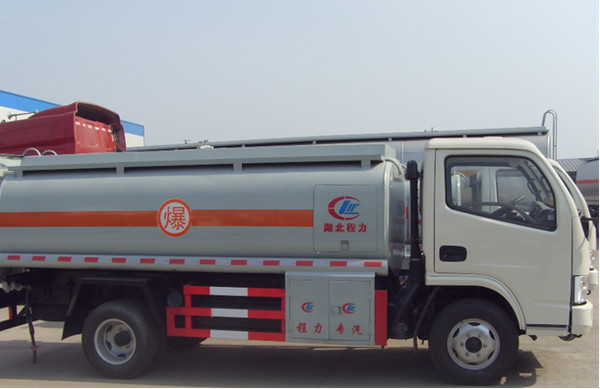 First, from the perspective of tanker drivers, the following issues should be noted:
1. When driving a tanker , you cannot carry a lighter such as a lighter, and you cannot smoke. Even if you are parked and rested, you cannot stop at an open fire or a fire. There will be no accidents.
2. When the body is in a state of fatigue, it cannot drive, and if it is too hard to drive, it can easily lead to a major dangerous accident.
3, during the driving process can not take the call, answer the phone, can not see mobile phone information, WeChat and so on.
4, can not drive after taking the medicine, especially for the mental state of the drug to be able to avoid taking.
5, the amount of fuel tanker can not be too slow, it is not easy to overflow eight full minutes, driving will not cause a burden on the vehicle.
6. As far as possible, the running tanker should maintain a uniform speed, and emergency stop, emergency braking, and rear-end collisions should occur less frequently to ensure safer driving of the vehicle.
7. A relatively high summer temperature will have a certain impact on the vehicle. The driver should pay attention to the temperature of the water temperature meter. If the temperature of the water temperature meter is too high, measures must be taken to help it cool down in time to prevent it from exploding due to high temperatures.
Second, you need to install the tanker explosion-proof camera, in a timely manner for all aspects of tankers are monitored, to be able to detect the tanker is not normal. At present, most explosion-proof cameras are directly connected to the alarm system. If an accident occurs, it will automatically wake up the alarm and automatically notify the fire brigade and then minimize the safety accident.
How to eliminate safety hazards in tanker transportation? There may be other accidents in the process of tanker transportation. Drivers can only ensure the safe transportation of tanker trucks with more care.
Water bottles are one of the mostly used items in our daily life. They are produced mainly via Deep Drawing process, whether it`s small or large, short or height, white or black. Deep drawing is the basic process in producing a water bottle.

MSG has more than 10 years of experience in water bottle design and production. We are capable of manufacturing water bottles in various capacity, material, shape, thickness, height, surface color etc.

If you`re looking for a water bottle factory, you`re welcome to get in touch with us. Our professional engineers will assist with your design and turn your design into real product.
Water Bottle,Portable Water Bottles,Metal Water Bottle,Water Drinking Bottle
Huiye Hardware & Electrical Equipment Company Ltd. , https://www.makserg.com